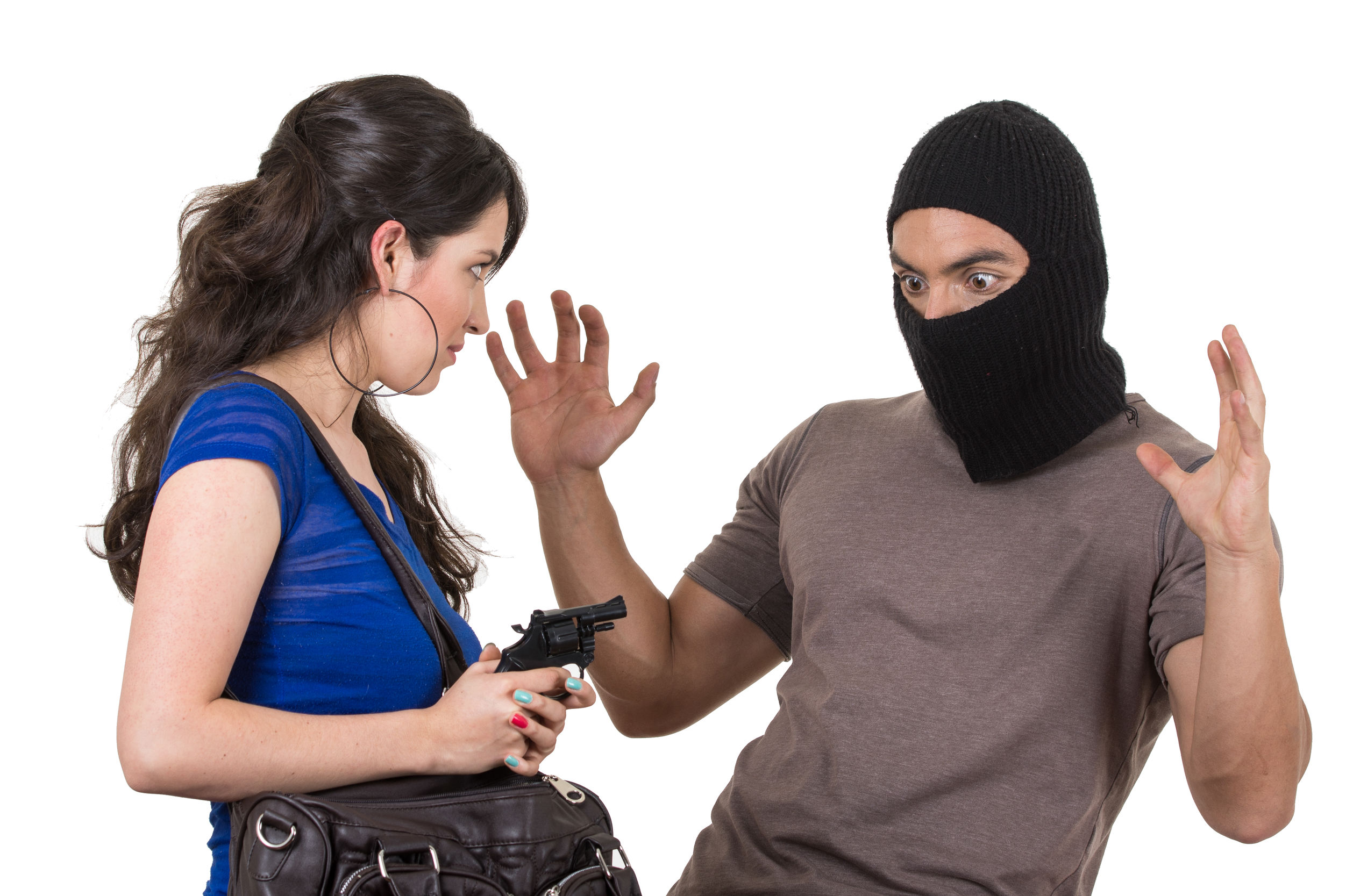 The rise of female handgun users has boomed over the years. Now only has it grown, but it is also the fastest growing demographic of gun owners. The need for self-defense combined with an increased interest in hunting and competitive shooting is culminating into an explosion of female shooters. Because of this, many manufacturers are creating weapons geared towards their female clientele.
So what are some of the characteristics you will want to look for when picking out a weapon? First, make sure you have a caliber powerful enough to stop an intruder. Every weapon on this list has enough firepower to stop someone from attacking you or your household. Additionally, find something that fits well in your hand and is not too heavy. Compact size does not mean that you have to give up the defensive abilities of a gun; it just means that it can easily be concealed in a purse or under clothing. Finally, your self-defense handgun must be easy to operate. With those in mind, here are four picks of the best handguns for women's self-defense.
Glock 43 GEN3 (9mm)
The first firearm we are going to look at it is a Glock handgun. A recent addition to the family, the 43 is one of the smallest handguns Glock has ever produced. It has a narrow frame that is just over an inch wide. While it has the smallest stock magazine on the list with only six rounds, six shots may be enough to keep you safe. The main reason I am suggesting this weapon for women is that it can conveniently fit inside a purse and it comes with the reliability and dependability of a Glock.
Smith & Wesson M&P Bodyguard (380)
The second firearm on the list is this sleek Smith and Wesson handgun. This is the only revolver on the list, but just because it isn't a 9mm, doesn't mean it isn't ideal for self-defense. It features a grip that is easy to hold and helps mitigate the recoil of this powerful handgun. Another aspect that is nice for your hands is the ambidextrous cylinder release. Because of this aspect, this S&W is ideal for both left- and right-handed shooters. Additionally, it is the most lightweight weapon on the list, weighing in at just over fourteen ounces. Finally, the last built-in addition to this revolver is its integrated laser sight. This will help with accuracy when you are unsure in stressful situations.
Kahr Arms CW( (9mm)
Another pistol that makes a great weapon for self-defense is this Kahr handgun. This weapon was one of the very first handguns designed for concealed carry. Though it has a simple build, this Kahr is anything but boring or domestic. It is still a welcome companion against any intruder you might find yourself up against. It has a seven-round single stack magazine that gives you ample opportunity to get the job done. Like many of the other weapons on this list, the smaller magazine makes it thinner and more compact.
Ruger LC9s (9mm)
Last, but certainly not least, is a Ruger handgun. It features plenty of the qualities people, especially women, like to have in a firearm. The Ruger uses a seven-round, single stack magazine that helps keep it tight and trim. This slim design allows it to be worn concealed or easily carried in purses. Its compactness is great for people with smaller builds as well. The LC9 is a popular choice for many people because it also features a 9mm caliber that is powerful – but not so much that the recoil is unmanageable. That helps with its reputation for being an accurate and dependable weapon. Most believe that the Ruger LC9 has all of the qualities required for a good defensive handgun.
All four of these weapons are useful for a woman's self defense. A major factor that goes into why some of these weapons are better for women is hand size. Basic anatomy dictates that women are generally smaller than men. What would feel comfortable in the hands of a man might feel large and bulky in that of a woman. That doesn't mean they are incapable of firing it, but rather that other weapons would feel more natural in their hands. Another factor that could attribute to this would be the recoil. Keep this in mind when looking for your weapon.
Whether you are looking for cheap handguns or just handguns for sale for women's self-defense, there are plenty to choose from, but these are four of the best in terms of caliber, size, and ease of operation. As the rise in women's handgun users continues to grow, so will the availability of guns built specifically for women.